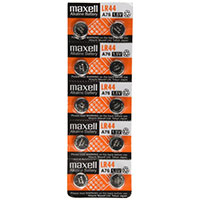 Dantona Industries

Dantona Industries Maxell LR44 Batteries - 10 Pack
Overview
Maxell LR44 Batteries 10 Pack Maxell LR44 batteries are ideal for replacing batteries in products including watches, calculators and laser pointers. These 1.5V micro alkaline batteries are equivalent to many batteries including the energizer 357 and A76.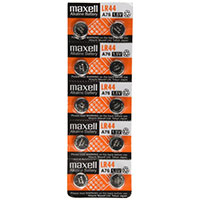 Dantona Industries Maxell LR44 Batteries - 10 Pack
Usually ships in 1-3 business days.