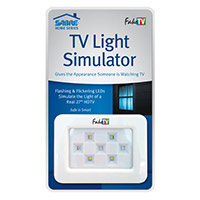 Sabre Security

Sabre Security TV Light Simulator
Overview
Simulating a 27" TV, FakeTV is a burglar deterrent that makes it look like someone is home watching television. Helps make property look occupied. Compact and energy efficient - about the size of a coffee cup, consumes just the power of a nightlight. Bright - light output is equivalent to 27" HDTV AC adaptor included. Simulates scenes and color changes, on-screen motion.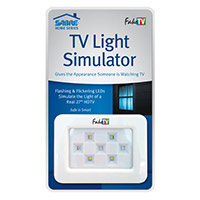 Sabre Security TV Light Simulator
Usually ships in 1-3 business days.