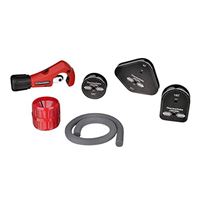 Thermaltake

Thermaltake 12mm Inner Diameter 16mm Outer Diameter Water Cooling PETG Hard Tube Bending Kit
Overview
Thermaltake introduces an essential tool for PETG users, the Pacific Hard Tube Bending Kit. Designed for users looking to create bends using 16mm PETG tube, each kit contains Mandrels for 360, 180, 90 and 45 bends. Silicone insert supports tube during the bending process to prevent kinks and promotes smooth bends while keeping inner tube wall structure.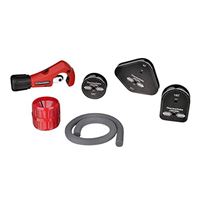 Thermaltake 12mm Inner Diameter 16mm Outer Diameter Water Cooling PETG Hard Tube Bending Kit
Usually ships in 1-3 business days.