SRA Soldering Products

SRA Soldering Products No Clean Tacky Flux 2cc Squeeze Tubes - 6 Pack
Overview
A No Clean Tacky Flux that is lower in odor and tackier than anything else on the market. Will not run all over PCB when applied. Ideal for all rework solder & desoldering.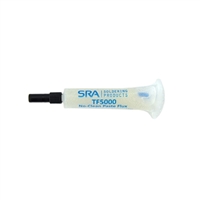 SRA Soldering Products No Clean Tacky Flux 2cc Squeeze Tubes - 6 Pack
Usually ships in 5-7 business days.