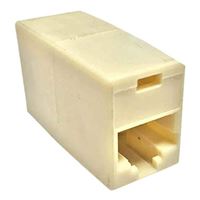 Platinum Tools

Platinum Tools CAT 5e RJ-45 Female to RJ-45 Female In-Line Coupler 2 Pack - Beige
Overview
The Platinum Tools 106211C is used to connect two RJ45 patch cables to make a longer patch cable or splice two RJ45 connectors together. When a cable is too short, the in-line coupler can be a solution, either temporary or permanent. The 106211c also features a smooth housing to prevent snagging when being pulled.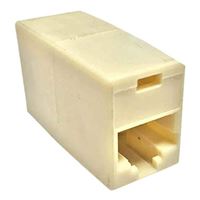 Platinum Tools CAT 5e RJ-45 Female to RJ-45 Female In-Line Coupler 2 Pack - Beige
Usually ships in 5-7 business days.