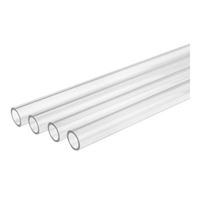 Thermaltake

Thermaltake V-Tubler PETG 1/2" (13 mm) x 5/8" (16 mm) Rigid Tubing 1000 mm - Clear
Overview
Thermaltake introduces the V-Tubler PETG 4-Pack hard tubing for custom PC water cooling configurations. Manufactured from premium PETG, the V-Tubler rigid tubing allows users to route the tubes runs exactly to their heart's content. Designed with an 16mm OD / 12mm ID tube size, the PETG tube easily secures to 16mm fittings to give users better mounting, fitting, and flow. Make your pipe dreams a reality with endless possibilities to connect your vital components together for an unrivaled presentation.
See Other Water Cooling Tubing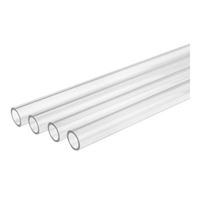 Thermaltake V-Tubler PETG 1/2" (13 mm) x 5/8" (16 mm) Rigid Tubing 1000 mm - Clear
Usually ships in 5-7 business days.