Dot Line

Dot Line RPS Studio Adjustable Zoom Ring for RS-3124 FloPod Video Stabilizer
Overview
Designed for the RPS Studio FloPod (RS-3124), this zoom ring can be used with most any rig. The padded interior grips and protects the zoom ring of the lens while allowing the photographer to change the focal length of the zoom lens at the same time shooting a video. The rotating finger grip aids in a smooth zoom. Adjusts from 2 to 3-1/8 to fit most zoom lenses.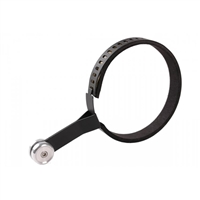 Dot Line RPS Studio Adjustable Zoom Ring for RS-3124 FloPod Video Stabilizer
Usually ships in 5-7 business days.