Spracht

Spracht HS2016 Zum Eco-Set Low Emission Base Station with Wireless Headset
Overview
In today's wireless world, we sometimes take for granted the amount of non-dangerous emissions that are always around us. Wouldn't it be just common sense to be able to lower these emissions without sacrificing voice quality in your wireless headset. Well, Spracht has now introduced a very comfortable, sleek Zum eco-Set wireless headset that does just that.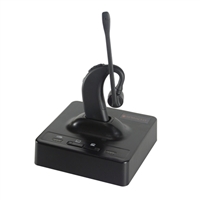 Spracht HS2016 Zum Eco-Set Low Emission Base Station with Wireless Headset
Usually ships in 5-7 business days.