Seagate

Seagate 4TB 2.5" Game Drive for Xbox
Overview
ave All Your Games With 4TB on your XBox One: you can save all the games that are worth keeping. Clear up space on your console's internal drive while consolidating 100 Xbox One games* into a single location. Game Drive also gives you enough space to store a massive movie and music library: accessible via your Xbox. Pedal to the Metal with USB 3.0 With USB 3.0 speeds: you get a full-throttle gaming experience. You can connect the Game Drive's USB 3.0 cable to the USB 2.0 port on your Xbox One. Glorify Your Gamertag Xbox will let you name your Game Drive.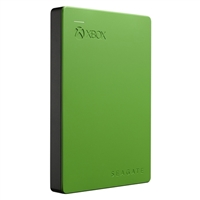 Seagate 4TB 2.5" Game Drive for Xbox
Usually ships in 1-3 business days.