LulzBot

LulzBot TAZ PEI Sheet
Overview
This PEI sheet is a direct replacement for the PEI (Polyetherimide) print surface on the LulzBot TAZ. PEI is a revolutionary new print surface, has been tested by the advanced members of the LulzBot community, and has proved to be an easier and more reliable 3D printing surface.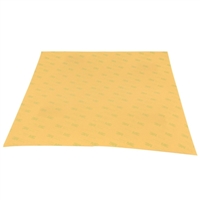 LulzBot TAZ PEI Sheet
Usually ships in 1-3 business days.