Overview
The Desoldering Pump comes with high vacuum force especially made for clearing circuit boards in the process of rework or repair. Piston with double O-rings avoids the air leakage and maximizes suction power. Suction Capability: 32cm-Hg, quick and easy to clean solder residues.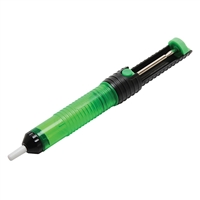 Eclipse Enterprise Desoldering Pump
Usually ships in 5-7 business days.