Solid Gear

Solid Gear Flex 270 Watt ATX Power Supply
Overview
Solid Gear SDGR-FLEX270 power supply is extremely powerful when you consider it is a flex form factor. It is a great upgrade power supply for any computer using lower wattage flex ATX power supplies that are commonly found in Shuttle and HP slimline systems.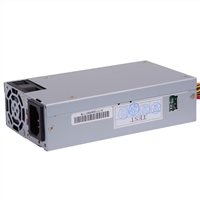 Solid Gear Flex 270 Watt ATX Power Supply
Usually ships in 1-3 business days.