Corsair

Corsair HXi Series HX1000 1000 Watt 80 Plus Platinum Modular ATX Power Supply
Overview
HXi Series Power Supplies give you extremely tight voltage control, virtually silent operation, and a fully modular cable set. With all Japanese 105 Degree Celsius Capacitors, they are a great choice fore High Performance PX's where reliability is essential.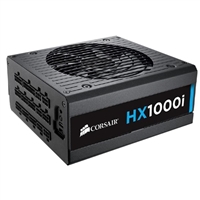 Corsair HXi Series HX1000 1000 Watt 80 Plus Platinum Modular ATX Power Supply
Usually ships in 1-3 business days.