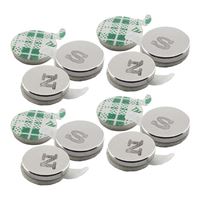 Master Magnetics

Master Magnetics Magnets with Adhesive Back N/S .325 12 Pieces
Overview
No glue is needed with these magnets, just peel off the adhesive liner and stick to your craft or project (full cure time for adhesive is 24 hours). Industrial-strength acrylic foam adhesive conforms to the irregularities of rigid substrates and adhere the magnet to a multitude of materials including wood, plastic, ceramic, rock, paper and much more.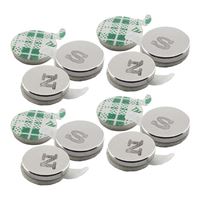 Master Magnetics Magnets with Adhesive Back N/S .325 12 Pieces
Usually ships in 5-7 business days.