Weller

Weller 40W/120V LED Soldering Iron - MT10 Chisel
Overview
Weller Consumer Soldering Irons w/3 LED's. Three LED lights for limited application shadowing. Round Co-molded soft grip handle design for easy tip positioning.
A triangular front housing captures the LEDs. Once the tip position is determined, the hand naturally gravitates to the triangular area providing a more stable and effective way to control the tip position. Weller high performance consumer soldering irons deliver comfort and flexibility. A round, soft grip, non-slip handle design helps relax the hand during extended use. The round handle easily provides a mechanism to roll and position the tip for application needs. Weller heat resistant LEDs and housing ensure long-life.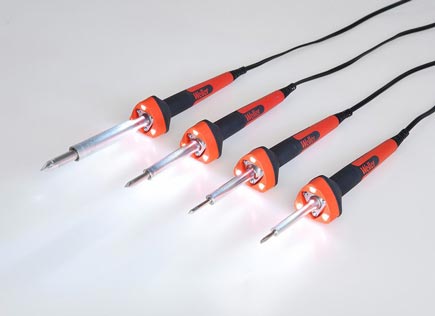 Brings The Light!
High performance consumer soldering iron with the latest LED technology. Delivers light to the application while working.
3 LEDs for superior accuracy and application illumination without shadowing.
Precise Control
Co-molded and ribbed grip for maximum comfort and reduced slipage Triangular handle for tip positioning and precise control.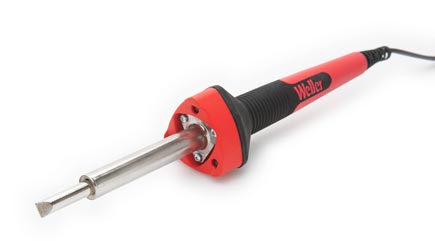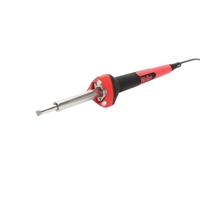 Weller 40W/120V LED Soldering Iron - MT10 Chisel
Usually ships in 5-7 business days.