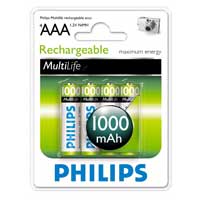 Philips

Philips Rechargeable AAA Battery 4 Pack
Overview
With an amazing 1000mAh capacity, these AAA Philips MultiLife batteries are ideal for digital cameras and other high energy uses. These very high-capacity batteries do not need to be drained before recharging; simply top them up whenever it is convenient for you. These batteries save you money because they last as long as 1000 alkaline batteries.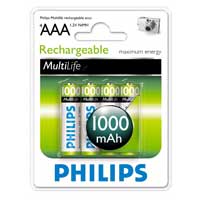 Philips Rechargeable AAA Battery 4 Pack
Usually ships in 5-7 business days.