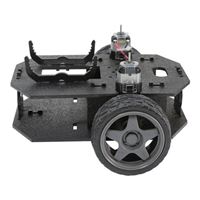 Actobotics

Actobotics Sprout Runt Rover Kit
Overview
This new collection of unique robot kits spark creativity and imagination. They are fun, affordable, durable and snap together quickly! They can easily be expanded with our continually growing Actobotics line. Whether you are an experienced roboticist or new hobbyist, these are great for a variety of applications. Simply mount your electronics using our innovative multi-board mounts that are compatible with a variety of micro-controllers; such as Raspberry Pi, Arduino and the SparkFun Redboard. The Runt Rovers are perfect for beginning lite programming and educational applications. The Sprout kit is 2WD like the Peewee, but offers a larger platform for customization and electronics. There are no tools required to assemble this kit, it is entirely snap-together! Watch the assembly video or checkout the 3D diagram for assembly guidance. Happy building!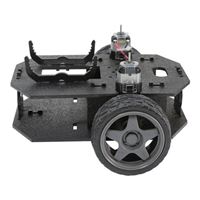 Actobotics Sprout Runt Rover Kit
Usually ships in 5-7 business days.