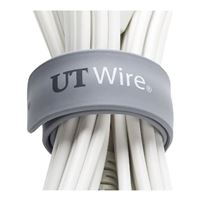 UT Wire

UT Wire UTW-SWM2-GY Speedy Magnetic Cable Wrap 2-Pack
Overview
10 inch Speedy-Wrap is a magnetic cable wrap that takes on the concept of a tradition snap band and redesigned it to make suit as the quickest cord wrap to organize medium bundle of cords. Securely tighten with magnetic locking, Speedy-Wrap is compact and will handle toughest of jobs. A simple idea that is done right, Speedy-Wrap with magnetic power is the quickest and easiest way to wrap cords securely in place.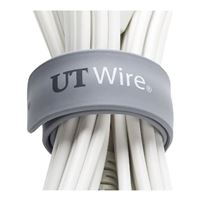 UT Wire UTW-SWM2-GY Speedy Magnetic Cable Wrap 2-Pack
Usually ships in 5-7 business days.