Belkin

Belkin Stripe Cover for iPad Air/Air 2 - Blacktop
Overview
The Stripe Cover for iPad Air 2 and iPad Air from Belkin protects an iPad Air or iPad Air 2 within its slim, lightweight, and stylish pinstriped design. An internal frame with flexible silicone corners gently locks your iPad Air into place while offering protection from bumps and impacts.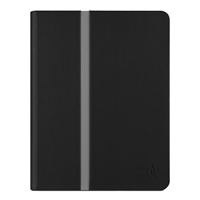 Belkin Stripe Cover for iPad Air/Air 2 - Blacktop
Usually ships in 1-3 business days.