IMAK Products

IMAK Products Ergo Glider - Black
Overview
The patent-pending IMAK Ergo Glider utilizes multiple track balls on a flexible silicone base. This unique design supports your wrist or elbow for easy maneuvering of the mouse or other accessory. The massaging cushion is filled with 100% recyclable ergoBeads, a smooth bead filling that provides optimal ergonomic comfort.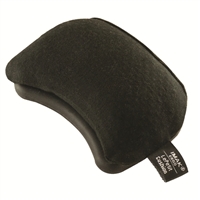 IMAK Products Ergo Glider - Black
Usually ships in 5-7 business days.