Innovation First

Innovation First Hexbug Aquabot 2.0 Angelfish - Assorted Colors
Overview
Powered by electro-magnetic propulsion, this swimming fish dives up and down, changing directions to explore its environment. Equipped with an automatic on and off sensor that activates when submerged in water. After 5 minutes without activity, the Aquabot 2.0 will go into sleep mode and wake when activated. Now you can truly experience the fun of having a pet fish collection, without all the messy maintenance!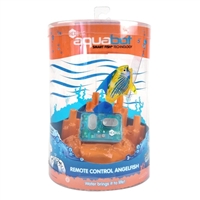 Innovation First Hexbug Aquabot 2.0 Angelfish - Assorted Colors
Usually ships in 1-3 business days.