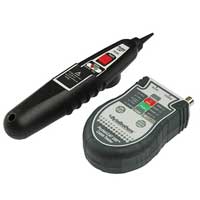 Byte Brothers

Byte Brothers RJ45/Coax Pocket Cable Tester with Probe
Overview
The CTX200P Pocket CAT and Tone Probe Kit from Byte Brothers enables you to test RJ45 and Coax cables, as well as trace the location of cable connections. Cat 5 and Cat 6 cables are tested for continuity, opens/shorts, reversals, and split pairs to meet TIA568 specifications.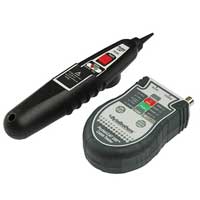 Byte Brothers RJ45/Coax Pocket Cable Tester with Probe
Usually ships in 1-3 business days.