Mini Gadgets Inc.

Mini Gadgets Inc. Flash Drive Voice Recorder
15hr battery life and up to 140hrs of recording!

Overview
This storage device also conceals a hidden microphone. Hang on a lanyard or slip into a pocket for discreet recording at the office or school or to covertly record voice as a secret shopper or personal investigator. The flash drive needs no cables or batteries making perfect for the covert operative on the go. This device does not need to be plugged in. Recording is as simple as a touch of the button. Usage could not be easier!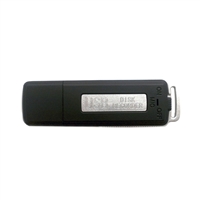 Mini Gadgets Inc. Flash Drive Voice Recorder
at Fairfax StoreSold Out