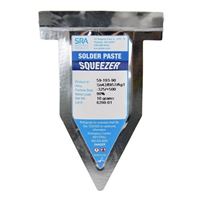 SRA Soldering Products

SRA Soldering Products SRA Low Temp Solder Paste - 0.53 oz
Overview
This is a low temp solder paste with a no clean flux. Protect Sensitive Parts with this low melting Lead Free Solder Sn42/Bi57/Ag1. Melting Point 137 C 278 F (Eutectic). 5cc syringe w/ tip and pllunger contains 15 grams; 87% Metal; Particle Size T3 (25-45 Microns); Shelf Life: 12 months; unrefrigerated >6 months; Storage and Handling; Refrigerate at 3-8C (37-46F). Allow 4 hours for solder paste to reach an operating temperature of 20-25C (68-77F) before use.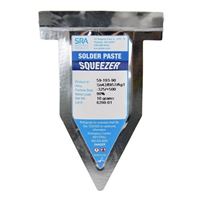 SRA Soldering Products SRA Low Temp Solder Paste - 0.53 oz
Usually ships in 5-7 business days. Limited availability. May not be in stock at time of order. No back orders.