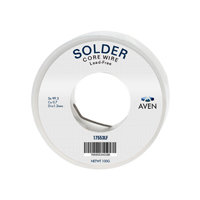 Aven

Aven Solder 100g 1.2mm Lead Free
Overview
This spool of Aven Solder contains 3.5 ounces (100g) of 1.2mm solder featuring a chemistry of 99.3% tin and 0.7% copper. This lead-free solder alleviates concerns about the effects of lead on the body and on the environment. Ideal for general purpose soldering including PC board repair and tinning wires.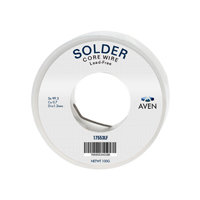 Aven Solder 100g 1.2mm Lead Free
Usually ships in 1-3 business days.