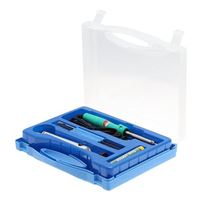 Aven

Aven Soldering Kit - 7 Piece
Overview
This kit contains all the necessary tools for your soldering/desoldering projects. The professional grade soldering iron produces 40 watts (up to 900 degrees F) for joining 12 AWG wire or smaller. Its ideal for use on electrical/electronic components, audio equipment, RC hobbies and more.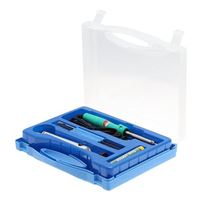 Aven Soldering Kit - 7 Piece
Usually ships in 5-7 business days.