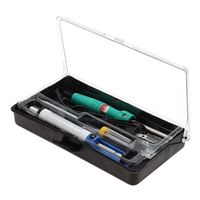 Aven

Aven Soldering Kit - 6 Piece
Overview
This kit provides the basic tools you will need for your soldering projects. The professional grade soldering iron produces 40 watts (up to 900 degrees F) for joining 12 AWG wire or smaller. Its ideal for use on electrical/electronic components, audio equipment, RC hobbies and more.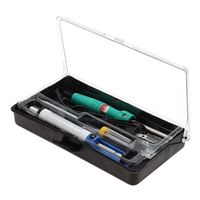 Aven Soldering Kit - 6 Piece
Usually ships in 1-3 business days.