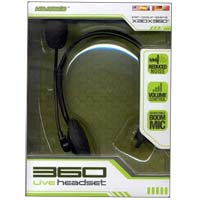 Komodo

Komodo Headset w/ Mic for Xbox 360
Overview
Dead end. You're surrounded by bad guys. No health pack. Last ammo clip. And your mom wants you to take out the trash. What do you do? What do you do! Use Komodo's Xbox 360 Live Headset! Engineered specifically for Xbox LIVE, the Live Headset ( with adjustable boom mic ) lets you ask your friends for back-up, trash talk your enemies, or even record voice messages for your family and roommates. Get the gear, and give a voice to your games!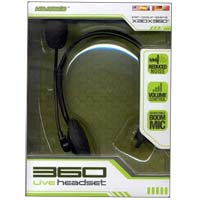 Komodo Headset w/ Mic for Xbox 360
Usually ships in 1-3 business days.