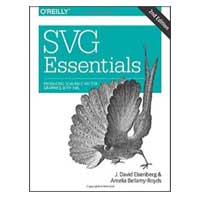 O'Reilly

O'Reilly SVG Essentials: Producing Scalable Vector Graphics with XML, 2nd Edition
Overview
Learn the essentials of Scalable Vector Graphics, the mark-up language used by most vector drawing programs and interactive web graphics tools. SVG Essentials takes you through SVGs capabilities, beginning with simple line drawings and moving through complicated features such as filters, transformations, gradients, and patterns.This thoroughly updated edition includes expanded coverage of animation, interactive graphics, and scripting SVG. Interactive examples online make it easy for you to experiment with SVG features in your web browser. Geared toward experienced designers, this book also includes appendices that explain basic concepts such as XML markup and CSS styling, so even if you have no web design experience, you can start learning SVG.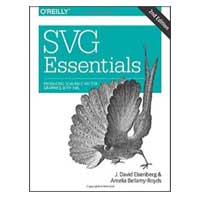 O'Reilly SVG Essentials: Producing Scalable Vector Graphics with XML, 2nd Edition
Usually ships in 5-7 business days. Limited availability. May not be in stock at time of order. No back orders.