ToCAD America

ToCAD America miniPro Lens Cleaner
Overview
Designed for digital compact camera lenses and Point & Shoot camera lenses. Nothing removes oily fingerprints and dust on LCD's better than a LensPen lens cleaner. Compact size: no liquids: easy to use. Unique design. Cannot dry out: and is unaffected by temperature. It is good for over 500 cleanings. Cleaning tip is flexible to match surface shape and contour of the screen. Patented clear carbon compound.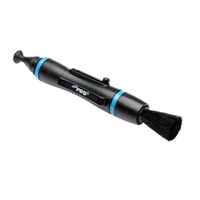 ToCAD America miniPro Lens Cleaner
Usually ships in 1-3 business days.