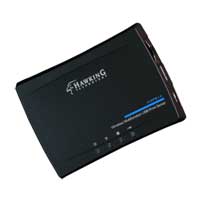 Hawking

Hawking Wireless Multifunction USB Print Server
Overview
The Hawking HMPS1A Wireless Multifunction USB Printer Server lets you connect and share your multi-function printers, scanners and other USB devices with multiple computers in your network, wired or wirelessly. The HMPS1A saves space and removes clusters from having USB devices (printers, hard drives, etc) at home or office. Best of all, it supports AirPrint so you can print from your iPad, iPod, and iPhone. A must have for your home and office!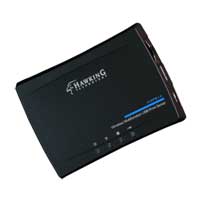 Hawking Wireless Multifunction USB Print Server
Usually ships in 1-3 business days.