Scosche Industries

Scosche Industries freqOUT pro FM Transmitter with Charging
Overview
The freqOUT pro allows you to play music through your car stereo from your iPod or iPhone. The innovative design of the freqOUT pro lets you charge your iPod or iPhone while you play music with an USB interface. The freqOUT pro is powered through any 12v power socket in your vehicle providing a USB charging port. Plugging in your charge & sync cable is now easy with a glowing USB port.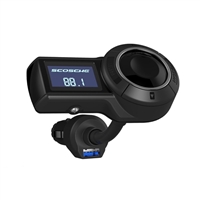 Scosche Industries freqOUT pro FM Transmitter with Charging
Usually ships in 1-3 business days.