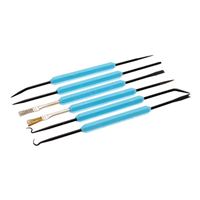 Aven

Aven 6-Pieces Solder Aid Kit
Overview
Six of the most popular soldering aids. Use the hook to remove components, the reamer to clean holes choked with solder, the knife for cutting away unnecessary circuits on PCB, the scraper to remove the shielding from wires, rust and contamination to improve adhesion of solder, the brush to clean and the fork to bend and hold leads.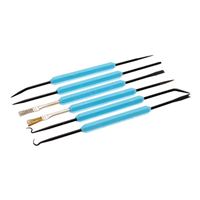 Aven 6-Pieces Solder Aid Kit
Usually ships in 5-7 business days.