PrimoChill

PrimoChill Intensifier UV Coolant Concentrate 15 ml - UV Pink
Overview
PrimoChill Intensifier coolant dyes have been carefully reformulated into smaller batches to insure the highest quality and consistency from batch to batch. Each batch is Intensely inspected and tested for consistent color, signs of contamination that may have occurred during the manufacturing process, effects of temperature extremes, and any sign of degradation. This vigorous testing is performed in a real world environment with the latest cooling hardware.
See Other Water Cooling Coolants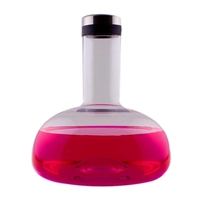 PrimoChill Intensifier UV Coolant Concentrate 15 ml - UV Pink
Usually ships in 5-7 business days.