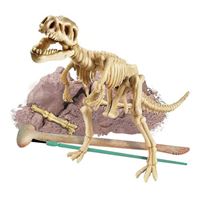 Toysmith

Toysmith 4M T-Rex Excavation Kit
Overview
Play at being a top paleontologist by excavating the bones of a dinosaur that roamed the Earth millions of years ago. Then put the pieces together to make the stunning skeleton of a terrifying Tyrannosaurus Rex, the largest and the fiercest carnivore of the prehistoric world. Provides hours of fun for you as a paleontologist!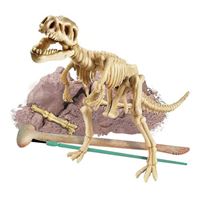 Toysmith 4M T-Rex Excavation Kit
Usually ships in 1-3 business days.