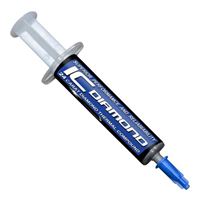 IC Diamond

IC Diamond Innovation Cooling Diamond "24 Carat" Thermal Compound - 4.8 Grams
Overview
IC Diamond 24 Carat Thermal Compound maximizes thermal heat transfer between the CPU core and heatsink by taking advantage of diamond's superior thermal conductivity. Diamond's five times better thermal conductivity compared to silver makes it a superior heat transfer material for cooling high performance CPUs and is electrically non-conductive and non-capacitive.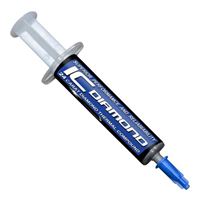 IC Diamond Innovation Cooling Diamond "24 Carat" Thermal Compound - 4.8 Grams
Usually ships in 5-7 business days.