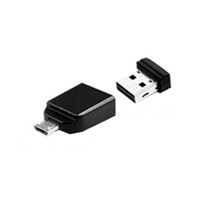 Verbatim

Verbatim Store n Go Nano Silver/Black 16GB USB 2.0 Flash Drive with Micro USB Adapter
Overview
USB On-The-Go enables portable devices and non PC hosts to communicate directly. For example a tablet with USB OTG can communicate with a USB Flash Drive. For this to happen the device (host) itself has to be OTG compliant. Verbatim On-The-Go adaptor plus Nano USB Drive is small and convenient to use in tablets and smartphone's that support USB OTG.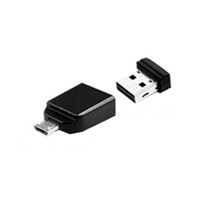 Verbatim Store n Go Nano Silver/Black 16GB USB 2.0 Flash Drive with Micro USB Adapter
Usually ships in 5-7 business days.