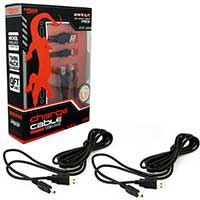 Innex

Innex PS3 Charge Cable 9ft. Twin Pack
Overview
Never let a low battery slow down your game! The 9-foot Charge Cable for USB works with any PS3 compliant controller, allowing you to plug and play so you can stay in the action while you recharge. Professional-grade shielding prevents against interference, and nickel-plated connectors resist corrosion while providing lightning-fast conductivity. And if that weren't enough, you get TWO for the price of one!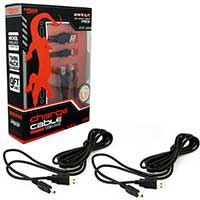 Innex PS3 Charge Cable 9ft. Twin Pack
Usually ships in 1-3 business days.