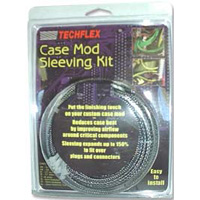 The Best Connection

The Best Connection Carbon Case Mod Sleeving Kit
Overview
Braided expandable sleeving is the ideal solution for neatly and economically bundling and protecting wire or cable assemblies. The light, flexible sleeving installs easily and expands up to 150% to fit over plugs, inline connectors and splices. Kit includes one 10 foot 1/8" sleeving, one 10 foot 1/4" sleeving, one 5 foot 3/8" sleeving, one 5 foot 1/2" sleeving, 12 tie wraps, one 1 foot 9mm heatshrink tubing, one 1 foot 18mm heatshrink tubing, and one 6 inch 24mm heatshrink tubing.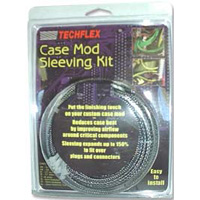 The Best Connection Carbon Case Mod Sleeving Kit
Usually ships in 5-7 business days.