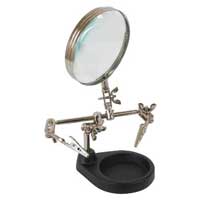 Duratool

Duratool Helping Hands 2X MAG
Overview
The Duratool Helping Hands with 2X magnifier is helpful when doing soldering, computer repair, tying fly fishing lures or any other type of precision work. The 3.5" magnifier together with the adjustable clips holds objects for hands free work.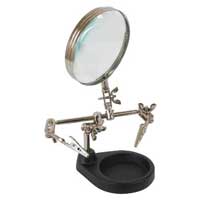 Duratool Helping Hands 2X MAG
Usually ships in 1-3 business days.