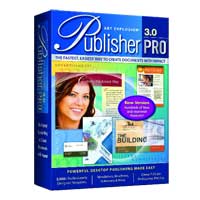 Nova Development

Nova Development Art Explosion Publisher Pro 3.0 (PC)
Overview
Art Explosion Publisher Pro 3.0 is the fastest, easiest way to create documents with impact. From single-page flyers to multi-page brochures and newsletters, this new version has all of the powerful tools and readymade templates you need to turn out spectacular publications. Whether youre printing to your own inkjet or laser printer - or need to export a press-ready PDF for professional printing - this desktop publishing software, with hundreds of new features, puts innovative text, graphics and page layout features right at your fingertips. Many conventional publishing programs take care of page layout but leave you to do most of your graphics work in separate, often expensive programs. In contrast, Publisher Pro 3.0 is built on a sophisticated graphics engine that will have you creating stunning documents without ever having to leave the software. If youre interested in publication-quality output, step up to the worldwide standard for cross-platform file delivery with Publisher Pros innovative PDF creation engine. You can easily create a PDF file that mirrors your Publisher Pro publication and is compatible with commercial printers the world over. You can even edit text in any PDF file just like a word processor! Publisher Pro also allows you to create a complete website with professionally designed templates. The Web Page Wizard makes it easy.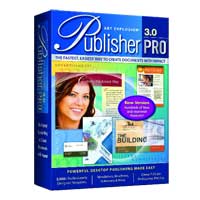 Nova Development Art Explosion Publisher Pro 3.0 (PC)
Usually ships in 1-3 business days.