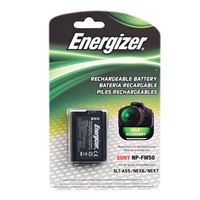 Bower

Bower Energizer ENB-SFW50 Digital Replacement Battery for Sony A3000, A5000, A33, A35, A37, A55, A390, NEX-3, NEX-5, NEX-6 and NEX-7 Digital Cameras
Overview
This high-power 7.2V 850mAh Li-ion battery from Energizer replaces the NP-FW50 for Sony A33/A35/A55/A390/NEX3/NEX5 and similar camera models. This rechargeable battery can be charged at any battery level, always allowing a full charge (100% memory-free).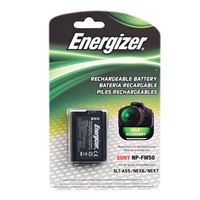 Bower Energizer ENB-SFW50 Digital Replacement Battery for Sony A3000, A5000, A33, A35, A37, A55, A390, NEX-3, NEX-5, NEX-6 and NEX-7 Digital Cameras
Usually ships in 1-3 business days.