j5create

j5create Newport Universal Docking Station JUD200
Overview
Introducing the most stylish and versatile docking station in the world. The J5 create Newport Station (JUD200) is both Mac and Windows compatible. The innovative desktop experience, including an additional VGA connection for dual display capabilities through a single USB 2.0 port. We know your digital lifestyle is fast paced and mobile, that is why we created the Newport Station. You no longer have to settle for a small interface. Once Newport Station at the office, one at the house, now you're mobile, efficient and living to the fullest.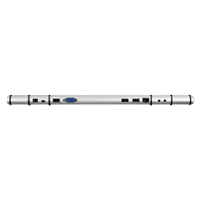 j5create Newport Universal Docking Station JUD200
Usually ships in 1-3 business days.