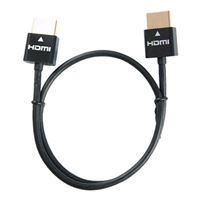 Vanco

Vanco 3 ft. Ultra Slim HDMI Male to Male Cable with Ethernet
Overview
Thinner more flexible gauge and a small connector. Enables IP-based applications over HDMI. Allows 3D over HDMI when connected to 3D devices. Supports 4K x 2K and 1080p video resolutions. Data Speed Transfer: Exceeds 10.2 Gbps. Audio return channel.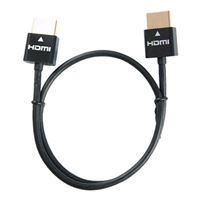 Vanco 3 ft. Ultra Slim HDMI Male to Male Cable with Ethernet
Usually ships in 5-7 business days.