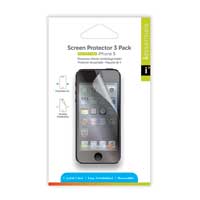 iEssentials

iEssentials Screen Protector for iPhone 5 Crystal Clear 3-Pack
Overview
Packaged in a convenient 3 Pack, the iEssentials iPhone 5 Screen Protector protects your screen against scratches, dents, fingerprints, and smudge marks. It displays your screen with unmatched clarity, without affecting the screen's colors or resolutions. Easy installation and removal. No residue left behind. Completely reusable. Simply wash, dry and reapply.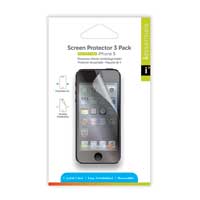 iEssentials Screen Protector for iPhone 5 Crystal Clear 3-Pack
Usually ships in 1-3 business days.