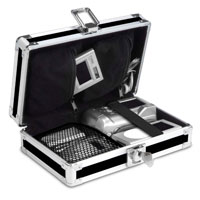 Ideastream

Ideastream Locking Gadget Box - Black
Overview
Perfect small storage box for gadgets and valuables. Features two small, removable Velcro zipper pouches...perfect for ear buds, batteries, flash memory, or any small items that you want contained within the box There is one larger, padded, zipper pouch that can hold a blackberry, MP3 player, or larger items Secure with sturdy key lock Chrome steel corners provide strength and durability.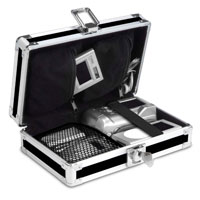 Ideastream Locking Gadget Box - Black
Usually ships in 5-7 business days.