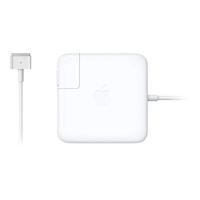 Apple

Apple 60W Magsafe 2 Power Adapter Charger - Macbook Pro with Retina
Overview
Use an extra adapter for home or work. The Apple 60W MagSafe 2 Power Adapter is made specifically for your MacBook Pro with 13-inch Retina display. Its held in place magnetically, so if someone should trip over it, the cord disconnects harmlessly and your notebook stays put safely.
Apple 60W Magsafe 2 Power Adapter Charger - Macbook Pro with Retina
Usually ships in 1-3 business days.