Shaxon

Shaxon Microfiber 2-in-1 Cloths 6 Pack
Overview
Shaxon's ultra absorbent 2 in 1 Microfiber Cleaning Clothes feature a plush cleaning side and smooth polishing side for cleaning delicate surfaces. These high-tech microfiber clothes trap dirt, grease, dust and grime. Use these cloths to clean nearly any hard surface around your home or office including computer equipment, monitors and workspace areas. They are reuseable, simply machine wash.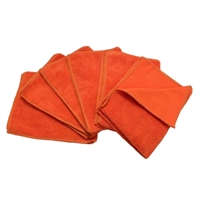 Shaxon Microfiber 2-in-1 Cloths 6 Pack
Usually ships in 5-7 business days.