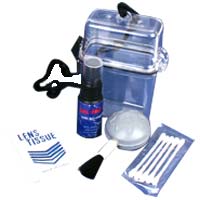 Dot Line

Dot Line Digital Camera Cleaning Kit with Waterproof Case
Overview
This camera cleaning kit contains a blower brush, lens cleaning liquid, cotton swabs, and lens tissue, but clearly provides more: a waterproof case that can hold a digital point and shoot camera, a cell phone, PDA, or MP3 player. The perfect cleaning kit for anyone who is on the go. alcohol and ammonia free, complete with neck strap.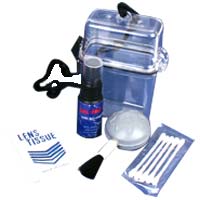 Dot Line Digital Camera Cleaning Kit with Waterproof Case
Usually ships in 5-7 business days.