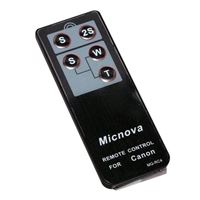 Dot Line

Dot Line Infrared Remote Control for Canon DSLR Cameras
Overview
Infrared Remote Release for Canon DSLR Cameras This line of sight infrared remote release is designed to be used in conjunction with the cameras listed below.When pointed at the camera, the shutter release. Low cost way to have a remote release on your DSLR even if it does not have a remote wired socket.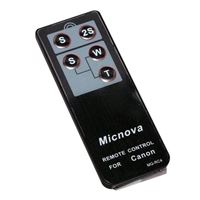 Dot Line Infrared Remote Control for Canon DSLR Cameras
Usually ships in 5-7 business days.